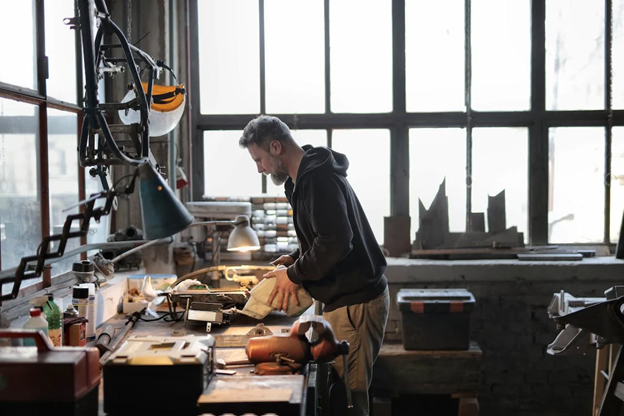 by Meredith Jones
If you're planning on moving to Maine, you may have already heard that the Bucksport area is a great place to live. It's a growing town with a great sense of community, and now's the perfect time to bring your business endeavors up north.
Today, the Bucksport Bay Business Coalition shares a little bit of insight on reasons you might consider our hometown for your next home.
 Image via Pexels
Housing Affordability
If you're looking for affordable housing, you can't go wrong throughout the Bucksport area. According to BestPlaces.net, housing here is 83.6% of the national average. Renting is reasonably affordable here as well, and if you're not quite ready to buy, you can look online for homes, condos, or apartments in neighborhoods near where you want to be. To narrow down your list, search by price, bedrooms, bathrooms, and location.
An Amazing Community
For those of us that live and work here, we already know that our friends and neighbors will support our small businesses. But you also have lots of support from local organizations, including:
An Educated Workforce
There are dozens of colleges scattered throughout the state, and many of our brightest graduates stick close to home. Having an educated workforce means you have your top pick when it comes to exceptional employees. Just a few of the colleges in the state that you might cull your staff from include:
University of Maine
College of the Atlantic
Maine Maritime Academy
Events and Activities
Like all small towns, Bucksport doesn't necessarily attract major entertainers. However, we do have an active community, and you'll find vendor fairs, charity events, and family-friendly activities throughout the area. For those of you planning to move with kids, The Crazy Tourists notes that you can also look forward to:
Bucksport Veterans Park
Bucksport Golf and Country Club
Camden Hills State Park
 The Best Type of Business?
When you're not quite sure which business you want to start, you might begin by looking at the demographics of the area. Although Bucksport has a lower income on average than the national median, jobs are plentiful, and many people here work in the retail trade, agriculture, technical, educational services, or healthcare industries. If your business caters to these and you can maintain affordable prices, you may be able to pull off just about anything with success.
Getting Started
Starting a business takes research, no matter where you plan to live. One important thing to do before you start a business in Maine is to form your business structure. For most of us, this will be an LLC, which reduces your personal liability and may decrease your taxes. You might also consider a corporation structure. No matter what you choose, check state laws. You also want to get involved in social media marketing – many business owners are surprised to find that Facebook is not the only online gathering ground suitable for businesses.
Joining a Business Coalition
Joining a business coalition has a number of benefits for businesses. First, it can help businesses to raise awareness of their products or services. Businesses that are members of a coalition can pool their resources and create joint marketing campaigns that reach a wider audience. In addition, business coalitions can also help businesses to save money. By joining forces, businesses can bulk purchase supplies and negotiate better rates with vendors. Finally, business coalitions can provide valuable networking opportunities. Members can share best practices and make connections with other businesses in their industry. If you would like to become a member of the Bucksport Bay Business Coalition, please contact Teri Doty at [email protected] or you can use [email protected].
Logistics
If you tend to have lots of shipments and deliveries to and from your business, you'll also be glad to know that Bangor, Bucksport, and our surrounding towns are in close proximity to Interstate 95 and a host of other easy access highways.
Bucksport is an excellent place to live, with plenty of housing and rental availability that won't break the bank. And, with a supportive community, it's also a great place to start a small LLC business. If you're looking for a hometown feel where you can get to know your customers by name, there's never been a better time to make your move than now.