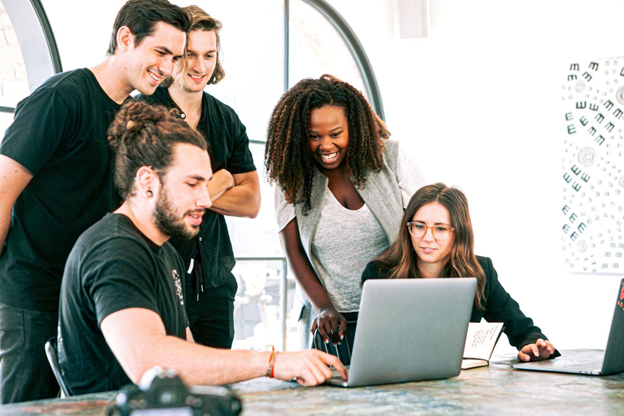 by Julie Morris
Creating a successful business takes a lot of planning, but these days there are quite a few resources that can be of help. Whether you're beginning the process of getting up and running or are just thinking about putting your entrepreneurial ideas together, it's crucial to imagine the type of business you want to build and how to use the right methods to make it happen. These methods should fit in with your business plan so you can prepare a guide for daily operations that saves time and money while also streamlining your tasks. Of course, one of the best things you can do for your business is to network within your community, which is where Bucksportbaycoalition.com comes in.
Here are a few tips on how to utilize other small business resources, both locally and online.
Project your finances
It's crucial for any business to create a financial plan, including a revenue projection that will help with major staffing and operational budgeting. It can be challenging to forecast earnings for a new business, which is why it's a good idea to make two projections: one that's more conservative, and one that is optimistic. This way, your actual earnings should fall roughly between those numbers, and you'll have a better idea of how to plan.
Find the right software
When it comes to getting paid, having access to the right invoicing software is essential. Not only will this tool help you keep track of outstanding invoices and allow customers to pay directly through them, but it will also allow you to schedule recurring payments, both for your convenience and your customers'. Upgrade your company's invoices with software that will ensure the most accurate accounting, so you never have to worry about making a costly mistake.
Bring some organization into your life
Even the most well-organized entrepreneur faces accounting mistakes, lost notes, and missed meetings now and then, simply because most business owners are juggling a lot of different tasks at any given time. Fortunately, there are several ways you can streamline your responsibilities, save time and money, and take some of the stress out of your life. Look for helpful apps and online tools that will allow you to stay on top of things, communicate, and collaborate as easily as possible.
Make customer service a priority
You can also look for apps and services that will help you keep your customers happy, such as a chatbot to encourage engagement or a satisfaction survey for your website. These tools don't have to be costly, and they can go a long way toward making customer service a priority, something most small businesses are known for.
Running a small business doesn't have to be a stressful undertaking. By getting organized and utilizing the right types of software and tech, you can build a successful company on your own terms while growing your audience exponentially.
Need to get in touch with the Bucksport Bay Business Coalition? Reach out via the contact form.
Photo via Pexels